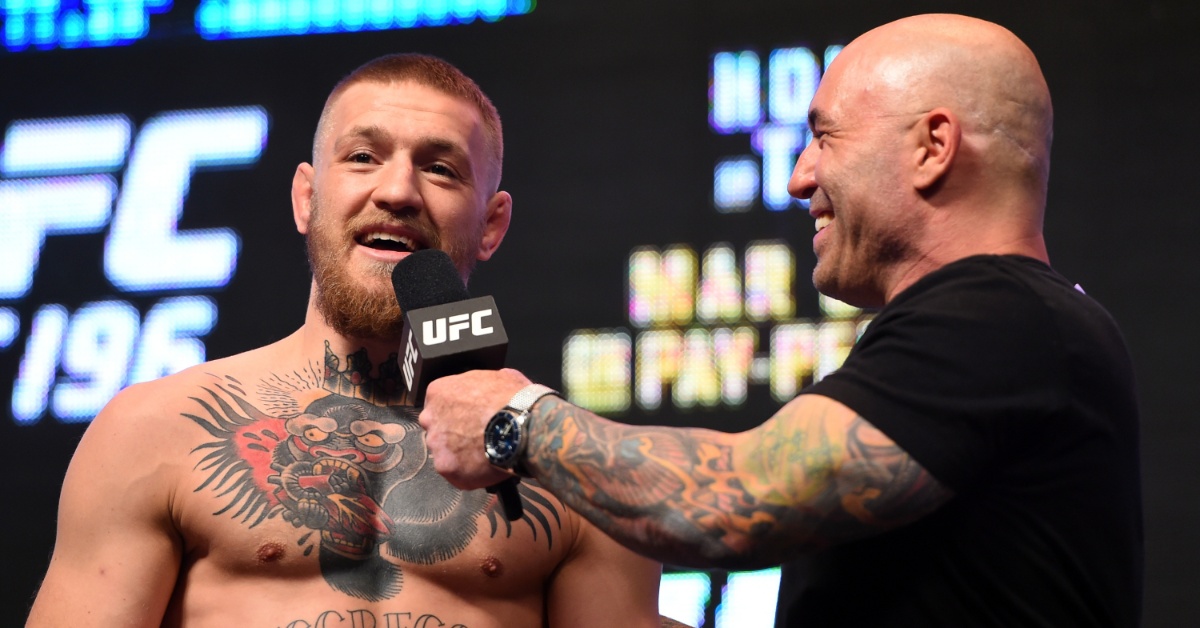 Joe Rogan is a big fan of Conor McGregor's expert-level sh*t talking toward future opponent Michael Chandler on The Ultimate Fighter.
The 31st edition of the UFC's long-running reality series debuted on Tuesday night much to the delight of Conor McGregor fans around the world. With the camera once again focused on him, and occasionally on Michael Chandler, the Irishman was in full 'Notorious' mode as he delivered what Joe Rogan dubbed 'perfect sh*t-talking'.
"They also cast that show as a reality show, it's a very cleverly done show," Rogan said during a recent episode of his popular podcast. "It's smart the way they do it, they, like, even what they're doing now with Conor McGregor and Michael Chandler, it's great but perfect, perfect sh*t-talking when Conor tells him 'You'll do as you're told'.
It's amazing, okay, I hope that fight takes place, but it's such a show, right, so it's not just an athletic competition, it's also- they want to make sure the people are fun" (h/t MMA News).
Conor McGregor's Team is 0-1 Thus Far on The Ultimate Fighter
While Conor McGregor is expected to take center stage throughout the season, and understandably so, Team McGregor took a hit in the first episode with Team Chandler's Roosevelt Roberts handing Team McGregor's Nate Jennerman a knockout loss just eight seconds into the contest.
No matter how things turn out in this season of The Ultimate Fighter, it's certain to add to the anticipation of McGregor's inevitable return to the Octagon for a high-stakes clash with his opposing coach, Michael Chandler. The pair are expected to scrap toward the end of the year with December looking like the likeliest scenario given McGregor's recent re-entry into the USADA testing pool. McGregor, Chandler, and UFC President Dana White have all insisted that the bout will indeed go down before the clock runs out on 2023, though some fans and fighters remain skeptical given the Irishman's latest antics at the Monaco Grand Prix where he was seen dancing, eating, and drinking.
Pretty much everything aside from training for a fight.