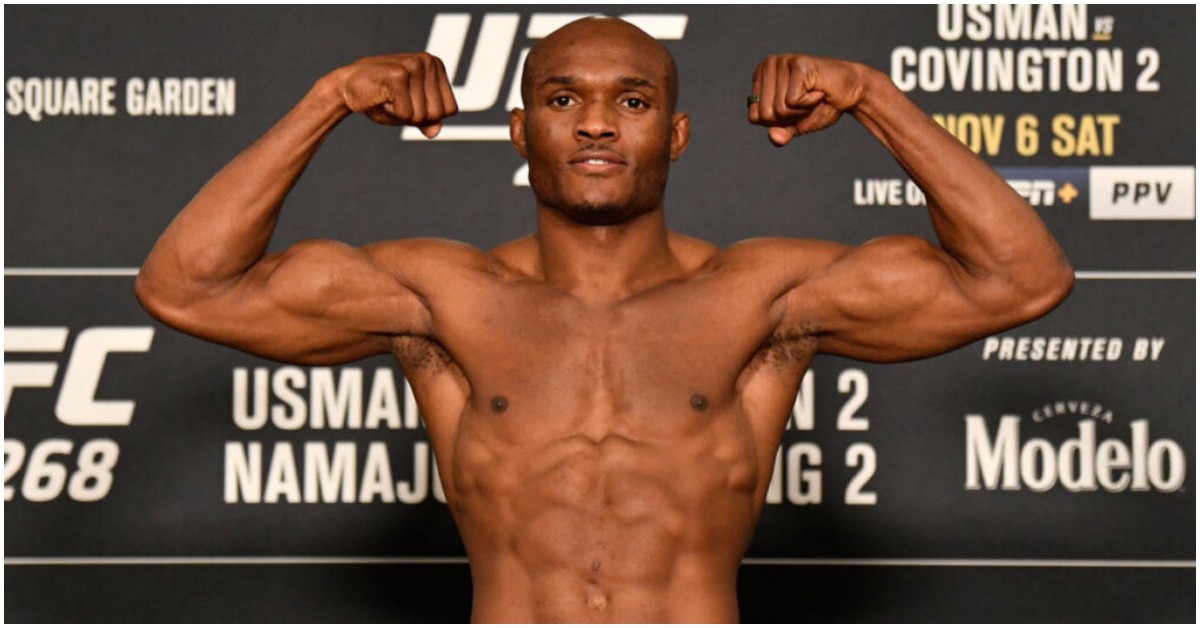 Kamaru Usman would love to chance to prove he is the best welterweight fighter of all time by squaring off against Georges St-Pierre, but he understands that will never happen.
The debate about who is the best-ever 170lb fighter to grace the UFC continued intensified when Usman made his fifth successive title defence by beating Colby Covington at UFC 268 earlier this month.
During a recent interview, Usman admitted that the shadow of St-Pierre looms large over the welterweight division but his run as champion is helping people move on from the GSP era.
"Georges is the shadow that haunts the division," Usman said on a recent episode of the Full Send Podcast. "Well, did. Not anymore. When Tyron Woodley was champ, he haunted the division. When Robbie Lawler was champ, Georges haunted the division, because everyone knew the champ never lost his belt and he was just kind of floating out there, still training – you could tell he was still working out, and he was just kind of out there."
"Like Khabib (Nurmagomedov) now. He haunts the lightweight division because everyone is like, 'Oh, Khabib's the champ,' you know?"
Kamaru Usman Understands He'll Never Get To Fight GSP
St-Pierre has been retired since 2017. The Canadian returned from exile to take a fight for the middleweight title against Michael Bisping. 'Rush' picked up a third-round submission win before sailing off into the sunset. At 40 years old, St-Pierre seems content in retirement and has already shied away from a mega-money fight with Khabib Nurmagomedov.
"Georges doesn't want it," Usman stated. "I know he doesn't want it, so that's okay. I've let that ship sail because he's retired. Let him retire in peace, eat and drink, do whatever he wants." (Transcribed by MMA Junkie)
What does Kamaru Usman need to do to displace Georges St-Pierre as the best welterweight in UFC history?