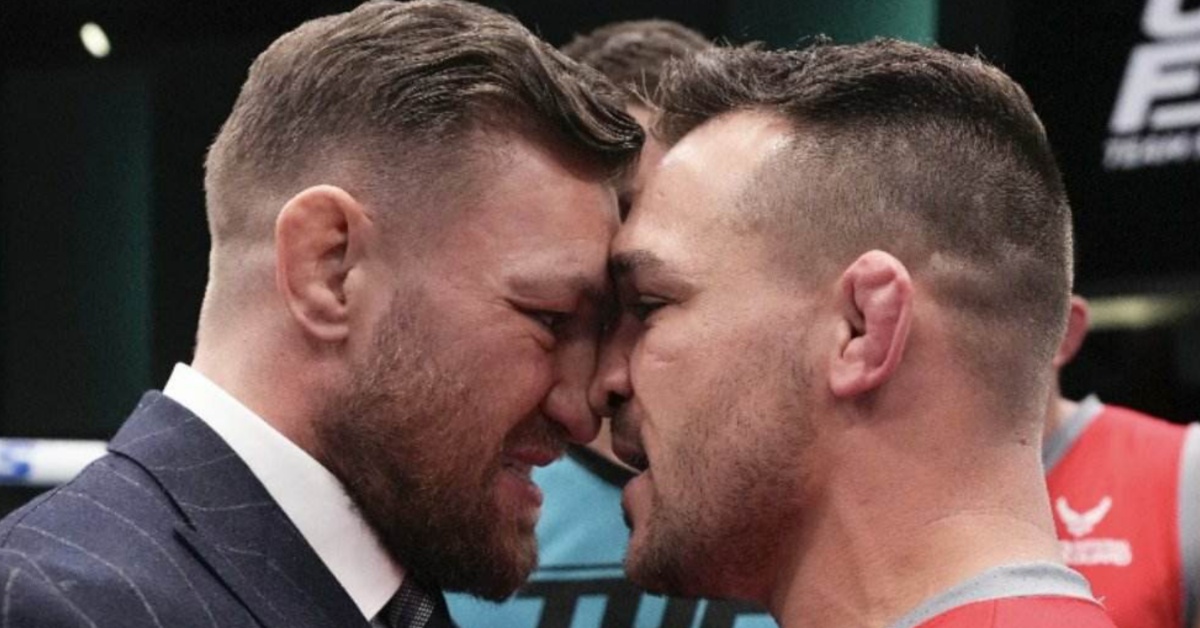 Not everything is as it seems on the TUF 31 set according to Michael Chandler.
On Tuesday, the latest season of the UFC's long-running reality series The Ultimate Fighter made its return after months of promotion and anticipation. Much of the hype surrounding the premiere episode hinged on a moment in trailers that showed Chandler's opposition, Conor McGregor, telling the former Bellator MMA champion to "do what you're told.
Of course, reality TV very rarely delivers a true depiction of reality. Much of the time, directors, editors, and producers twist the narrative in order to craft a story that builds on emotion, tension, and controversy. According to Michael Chandler, that is exactly the case when it comes to the now-viral clip that makes it seem as though Chandler is heeding the Irishman's warning.
"That first scene man that obviously, that made the promo where he said, 'You'll do what you're told' … it's time to I guess express that now that it's out and everybody just watched it, I don't quite know if I didn't have a comeback," Chandler said on YouTube. "The way they cut it, it was just me like this, you know, tapping on my chin. You're seeing my first reaction and this won't be the first time I think that's definitely not how it happened in real life. That's how they cut it. But this is what we've signed up for and this is a beautiful thing" (h/t MMA News).
Conor McGregor vs. Michael Chandler Tentatively Targeted for December 2023
Throughout the season, Michael Chandler and Conor McGregor will guide their own individual team of lightweights and bantamweights composed of a mix between veteran fighters and budding prospects. Episode one concluded on Tuesday night with Team Chandler on top as Roosevelt Roberts finished Team McGregor's Nate Jennerman. Roberts is no stranger to the Octagon, having competed under the UFC banner eight times, going 4-3 with one no contest in the process.
Conor McGregor and Michael Chandler are expected to settle things inside the Octagon toward the end of the year, but thus far, no official date has been announced. With 'The Notorious' finally re-entering the USADA testing pool for a required six months of screening, the likeliest of scenarios would see the bout going down in December 2023 or early 2024.