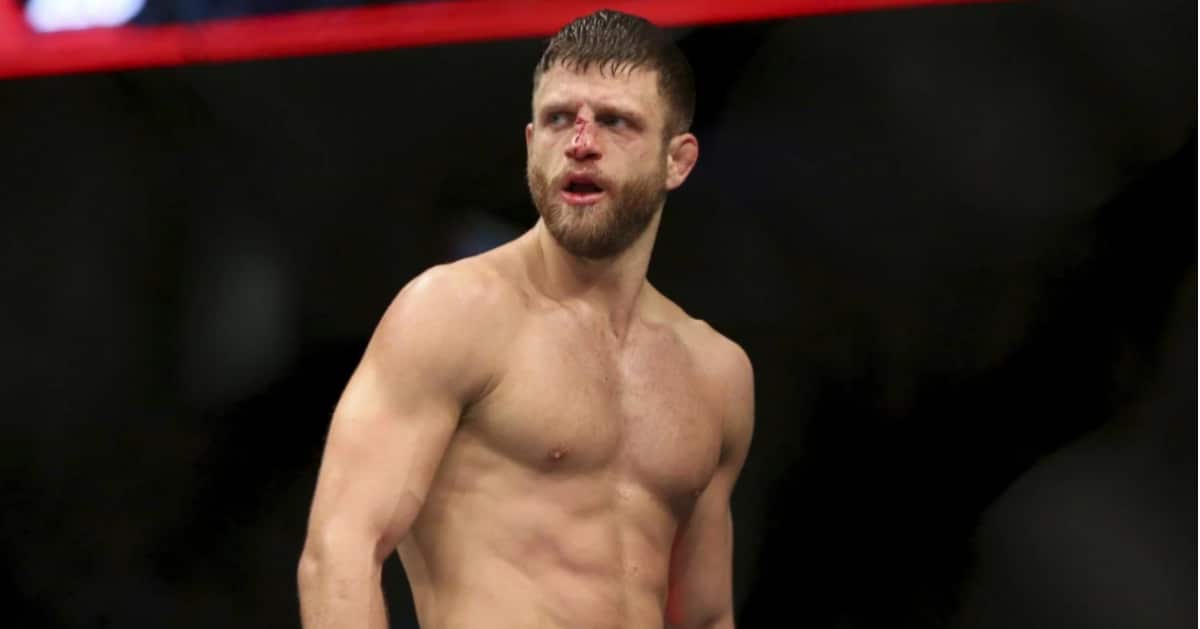 UFC featherweight contender Calvin Kattar will be watching from the sidelines until 2024
Calvin Kattar suffered a gruesome knee injury in his most bout against no. 4 ranked Arnold Allen this past October, which was his second-straight defeat, as he'd lost a close split decision to no. 5 ranked Josh Emmett earlier that summer. This marked the only the second time he'd ever been finished throughout his 30-fight career, and his first defeat coming via some form of TKO.
Kattar has also gone 1-3 in his last four outings, one might think he'd want to get back in there as soon as he possibly could. But, he doesn't want to rush the process and come back only to reinjure himself.
Kattar recently stated the following in an interview he did with MMAJunkie:
"I think it's possible, but I don't want to push for it. I kind of just want to sit back. Be patient, and I feel like it's not so much cutting off a couple of months. (I) Just want to make sure I'm 100 percent when I get in there, and then this way I can just let it all go with reckless abandonment when I step back in there.
"I don't want to have any second guessing stepping in there – should I have gone in too soon or not. I'll just get that much more ready for an eventual return. I'm eyeing I believe 2024, first quarter for sure, and I'll be ready to go with whoever they put in there with me next.
"For right now, it's just recovery (and) getting back to being 100 percent healthy. And then eventually just taking out whoever they put in front of me next. I really don't care who it is. (I need to) Just focus on getting back and competing at the level I know I can compete at."
It's hard to imagine what exactly the featherweight landscape will look like a year from now, but we'll all be patiently awaiting his return. There isn't an MMA fan out there that doesn't love watching Calvin Kattar fight.
If you enjoyed this piece, feel free to share it on social media!