The UFC's annual Madison Square Garden pay-per-view (PPV) event is in the books. UFC 230 provided some great bouts and moments for fans in New York.
Daniel Cormier defended his title against "The Black Beast" Derrick Lewis in the main event, Chris Weidman and Jacaré Souza put on a show for the fans in an instant classic middleweight co-main event. The rest of the PPV main card was entertaining and not to mention the prelims provided us with some fantastic fights.
After a whirlwind weekend of fights, it can be difficult to organize your thoughts regarding the outcomes. After all, there were a total of 12 fights at UFC 230. That's why we here at LowkickMMA have done the legwork for you.
Here are the six biggest takeaways from an insane UFC 230.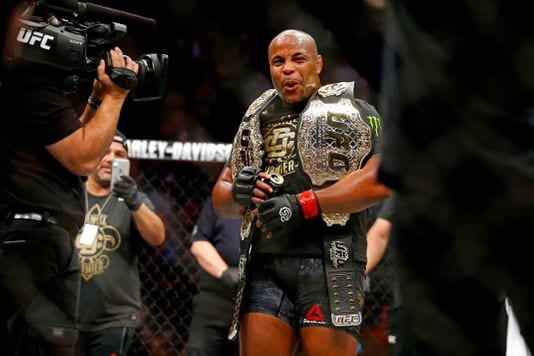 "DC" Has Claim At Being GOAT
At this point in his Hall of Fame career, it can be argued that Daniel Cormier is in the running for greatest of all-time.
The 39-year-old Cormier will most likely hang up the gloves after he fights Brock Lesnar in the first quarter of 2019. If he beats Lesnar as most expect he will, he will retire with a record of 23-1(1) with the only loss being to his rival Jon Jones.
Whether he is competing at light heavyweight or he is defending his title at heavyweight, "DC" just gets it done. He is a winner in every sense of the word.
His victory over Derrick Lewis was expected, but the manner in which Cormier beat Lewis is what continually impresses fight fans. 'DC" didn't have to absorb one power punch from "The Black Beast." He was able to execute his game plan to a tee.
It's my belief that not only does Cormier have a claim at being the GOAT, but I believe he has dominated time and again that he is deserving of that title.
The post Six Biggest Takeaways From An Insane UFC 230 appeared first on LowKickMMA.com.