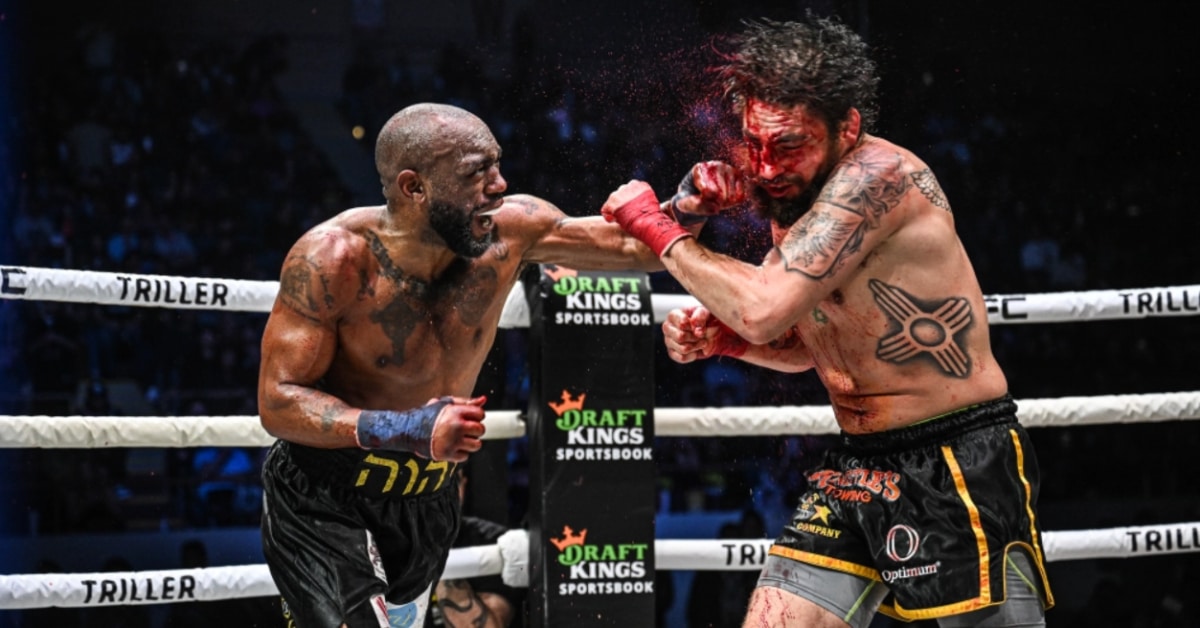 Former boxing world champion, has urged former UFC lightweight title challenger, Diego Sanchez to take his recent BKFC (Bare Knuckle Fighting Championship) doctor's stoppage TKO loss in tow with him, after the Albuquerque veteran acussed the former boxing titleholder of cheating during their matchup.
Featuring against Sanchez, the victor of The Ultimate Fighter 1 and a former UFC lightweight title challenger at BKFC Knucklemania 3 in New Mexico, Austin Trout managed to secure an eventual fourth round doctor's stoppage TKO win over New Mexico favorite, Sanchez after opening a series of lacerations of his face throughout the fight.
Austin Trout reacts to accusations of cheating levelled at him by Diego Sanchez
However, in the immediate aftermath of the co-main event slot under the David Feldman-led BKFC banner, Sanchez has accused Trout of cheating and attempting to gain an unfair advantage during their fight, with video footage claiming to show Trout greasing in his corner ahead of the bout, in order to make clinching and in-fight more difficult.
"I respect what he has done, but I don't respect how he's (Diego Sanchez) he's taking this," Austin Trout told TMZ Sports. "This is definitely, you know, this is not respectable actions, my man, Take that loss as a man. And then you know, he blocked me right away, so some people are sending me what he's saying and he's basically saying that I ruined his game plan and this clinching and punching with the Vaseline."
In a now-deleted post, Sanchez called for justice to be granted following the clash, labelling Trout's actions as "blatant cheating".
"I pray in Jesus' name that I will get justice for this blatant cheating caught on camera," Diego Sanchez posted.
In the midst of a five-fight undefeated run in professional boxing, Austin Trout holds victories over a slew of former world champions – including a 2012 decision win over Miguel Cotto. And challenged current WBC middleweight kingpin, Canelo Alvarez for gold back in 2013.