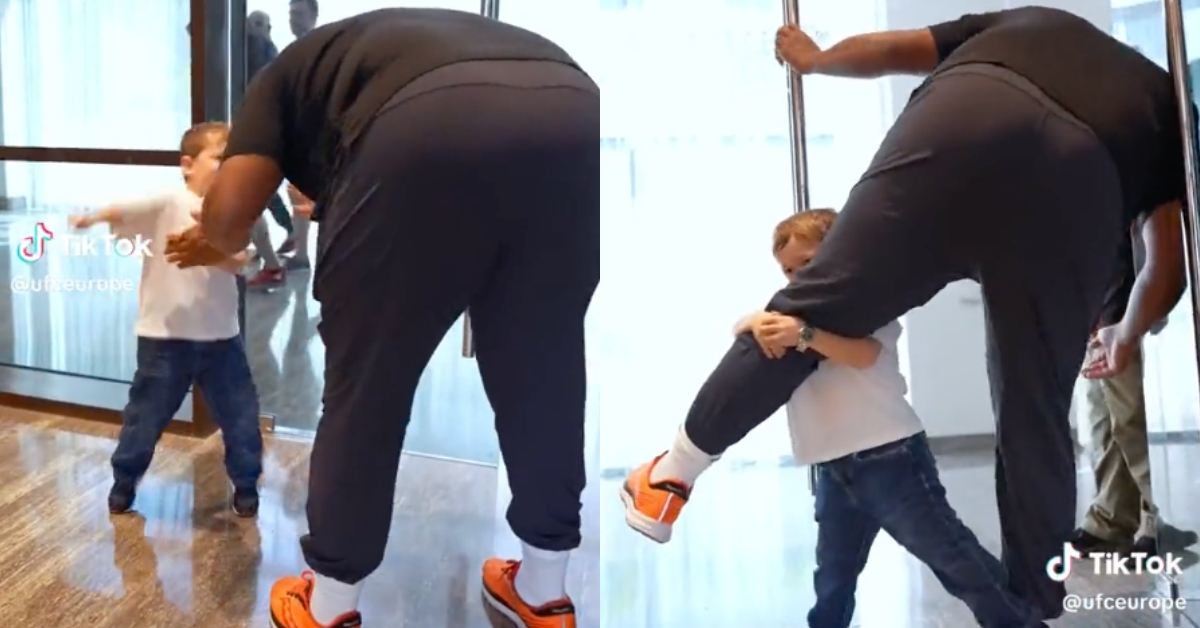 Continuing in his vein of picking a fight with current or ex-UFC stars, organizational ambassador and social media star, Hasbulla Magomedov switched his attention to color-commentator and former two-weight champion, Daniel Cormier, punching the Hall of Famer and attempting a single-leg takedown on him.
Hasbulla, an official brand ambassador for the UFC, has been a vocal staple of the entourage of incoming UFC 294 headliner, Islam Makhachev prior to the Russian's title victory over Charles Oliveira at UFC 280 this time last year, and returned to Abu Dhabi for this week's fesitvities.
Appearing at the official pre-fight press conference, the 20-year-old Russian remained coy when asked for his prediction on the main event featuring friend, Makhachev, and incumbent featherweight champion, pound-for-pound kingpin, Alexander Volkanovski.
Making his way into the Octagon as part of Makhachev's team last year at the Etihad Arena, Magomedov was lofted into the air by both former champion, Khabib Nurmagomedov, and Makhachev, following the latter's title win and second round submission win over the above-mentioned, Oliveira.
Hasbulla Magomedov punches UFC color commentator Daniel Cormier in the face
Last year to boot, Hasbulla and Cormier shared some camera time in Abu Dhabi, with the former punching the color-commentator in the face. And a year on, some things never change, with Cormier once more the victim of the 20-year-old's wrath, this time also forced to defend a single-leg takedown attempt.
Sure to have a vested interest in the night's headliner, Hasbulla is also expected to feature Octagon-side for a much-anticipated co-main event between undefeated welterweight finisher, Khamzat Chimaev, and former divisional champion and former pound-for-pound king, Kamaru Usman – who clash at the middleweight limit.
What are your thoughts on UFC ambassador, Hasbulla Magomedov?