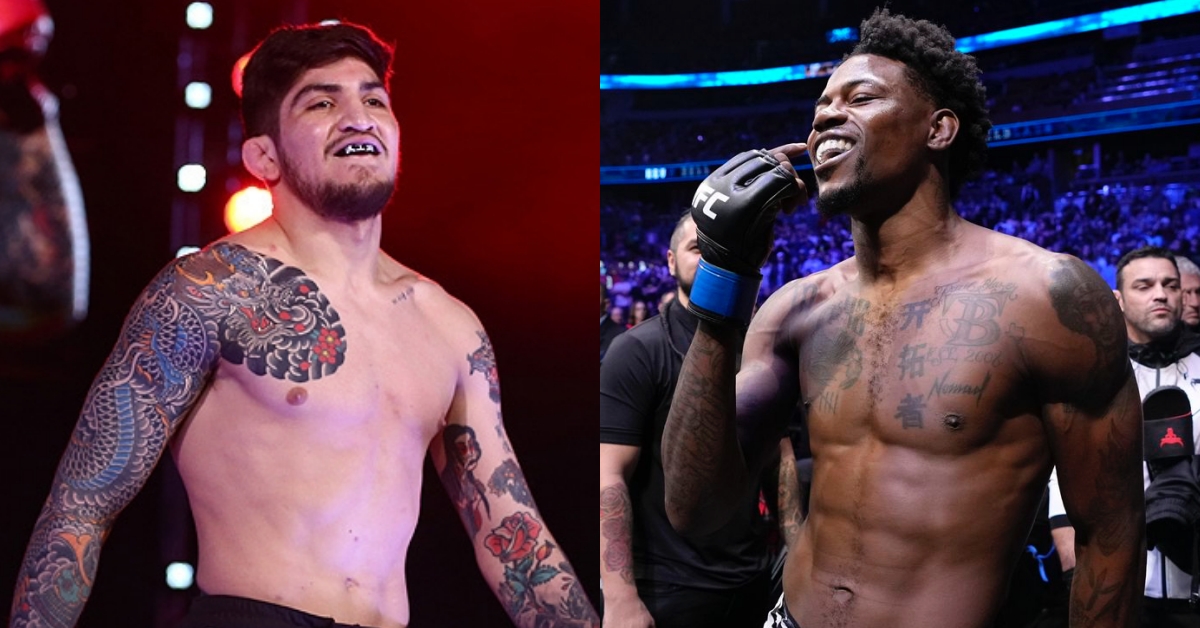 Ahead of his boxing clash with Logan Paul later this month in England, outspoken Brazilian Jiu-Jitsu ace, Dillon Danis has called for a potential UFC debut fight against welterweight striker, Kevin Holland, describing a hypothetical clash with the Riverside native as an "easy fight".
Danis, who boasts an unbeaten 2-0 professional mixed martial arts record, is slated to return to combat sports competition for the first time in over four years, most recently landing a first round armbar win over Max Humphrey at Bellator 222 in New York. 
And set to make a return in the co-main event of a boxing card in London, New Jersey grappling sensation, Danis takes on podcast host and professional wrestling talent, Paul in a much-anticipated and bad-blooded boxing match.
Weighing up his future in mixed martial arts ahead of the clash, however, Danis expressed an interest in a potential move to the UFC – outlining his willingness to fight former lightweight title challenger, Nate Diaz, claiming himself and the Stockton veteran have a history. 
Dillon Danis welcomes UFC debut against Kevin Holland
However, across social media overnight, Marcelo Garcia trained black belt, Danis mentioned the possibility of a fight with the aforenoted, Holland in the future – claiming he would want an "easy fight" in a potential Octagon landing.
"If I go to the UFC give me a (sic) easy fight I'll take Kevin Holland," Dillon Danis posted on his official X account.
In a swift reply to Danis, Holland claimed the New Jersey grappler should first seek out a rematch with a bouncer who infamously choked him out last year, before even thinking of making a move to the UFC.
"Get in line bucko," Kevin Holland posted on X. "Maybe we can get you a rematch on #DWCS against this guy first? Win that and Dana (White) might just give you a contract to the big leagues." 
Would you like to see Dillon Danis fight Kevin Holland in the UFC?