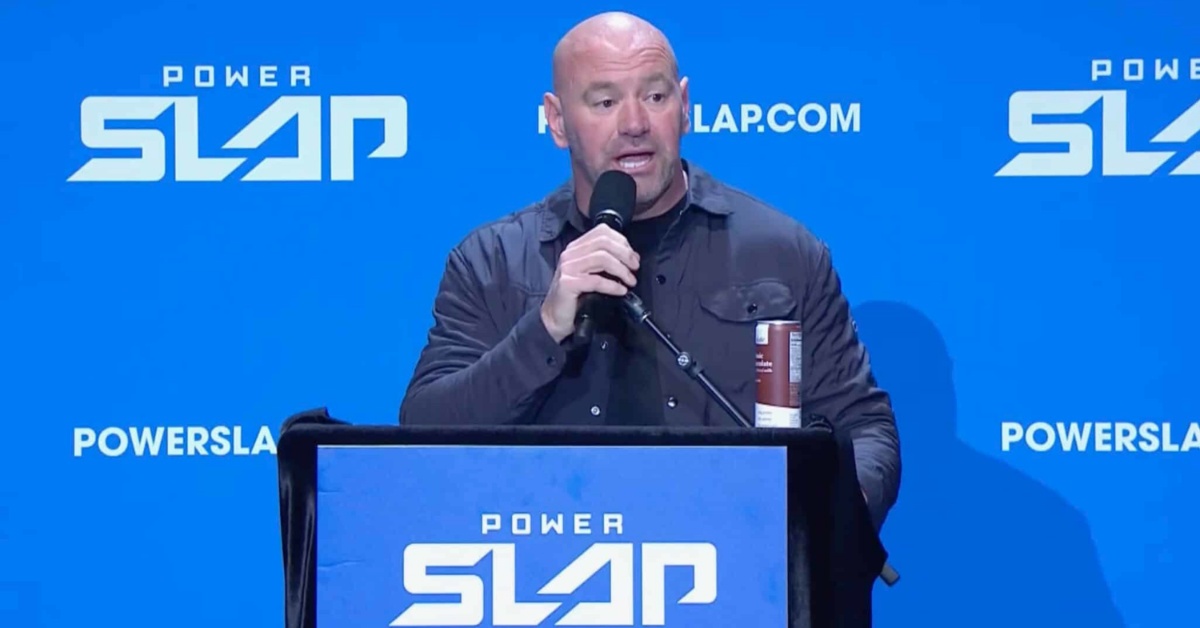 Dana White chalks up the criticism being lobbed at his Power Slap project as nothing more than "un-education or pure hate.
The UFC President is undoubtedly one of mixed martial arts' most prominent figures, turning the once-maligned sport into a global empire worth billions of dollars. Now, Dana White is determined to take the social-media-friendly sport of slap-fighting and turn it into another massive revenue stream. It's a move that most MMA fans and fighters have disapproved of, calling the sport nothing more than "sanctioned brain trauma." White has repeatedly brushed aside those critics, suggesting that Power Slap is safer than professional boxing.
In a recent interview with Nina-Marie Daniele, White once again reiterated that statement while also calling critics of his slap-fighting league either uneducated or just a bunch of haters.
"We spend the money to make sure we have two healthy people in there before the fight, but in slap, they take three to five slaps per event," White said. "Fighters in boxing take three to four hundred punches a fight. It's un-education or pure hate."
It's not the first time White has made that exact comparison to boxing and he's not technically wrong. The problem is that White continues to neglect the fact that in boxing, fighters are allowed to protect themselves. In Power Slap, they stand there with hands behind their back and take a full-force slap that, more times than not, knocks them out cold.
Adding to the stigma of Power Slap is Dana White's own history with domestic violence. Mere weeks before the first episode of Power Slap: Road to the Title was scheduled to air, White was caught on camera striking his wife during an altercation at a Cabo San Lucas nightclub on New Year's Eve.
Not Every MMA Fighter Looks Down on Power Slap
Of course, not everyone involved in MMA absolutely loathes the so-called sport of slap-fighting. UFC light heavyweight standout Anthony 'Lionheart' Smith has professed his love for the brutality on more than one occasion while knockout artist Joaquin Buckley shared his positive experience while attending a live event.
"That's the type of event that you have to watch live," Buckley told InsideFighting. "Everybody watching these highlights on Instagram, watching reels, and watching on Rumble. You have to watch that thing live, and I can't wait till they take that thing nationwide. Man, it's going to be crazy."
The first season of Power Slap aired on the TBS network, but after ratings continued to plummet week after week, the network parted ways with Dana White's pet project, prompting him to take the product to Rumble, an online video-sharing platform introduced in 2013. Power Slap aired its second live event through the streaming service on May 24.