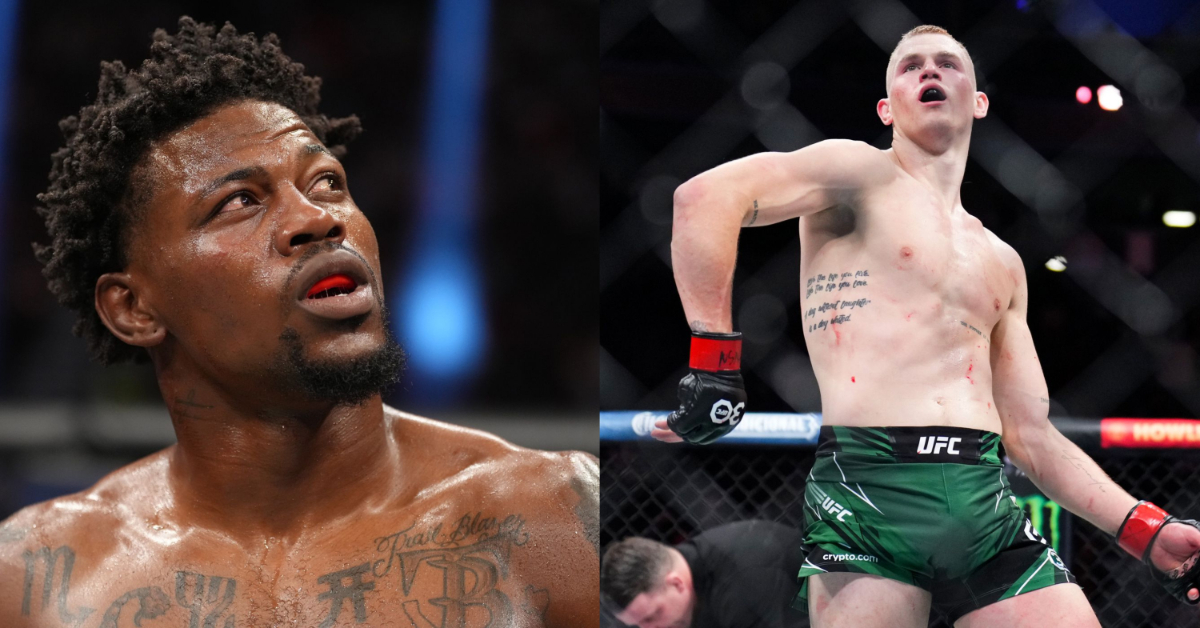 Kevin Holland had some strong words of advice for rising welterweight prospect Ian Garry.
'Trailblazer' got back into the win column with a highlight-reel-worthy knockout of Santiago Ponzinibbio at UFC 287 last weekend. Following his victory, Kevin Holland made an appearance on MMA Junkie Radio to discuss his third-round finish against the Argentinian and what may come next.
"I really don't feel the need to call too many people out – I mean, at 170," Holland said. "If anybody at '85 wants to fight again, we could do it. If anybody who's ever beat me at 170 wants to do it again, we can do it. Other than that, it's whoever the organization wants me to fight. If they want to keep giving me people that's outside of the top 15, I'm cool with that too" (h/t MMA Junkie).
However, there was one man that Kevin Holland wanted to address; streaking Irish standout Ian Garry.
"I seen Ian Garry called my name," Holland continued. "I think the dude is on a hell of a trajectory. I think he's doing great things. I think he's on the way to the top, and if he feels that I'm a name that he needs to help himself to the top, I think he should stay far the f*ck away, because he likes to strike and he does get dropped with a left hook. If you've seen my left hook these days, like I said, newfound relationship. It hurts. And the right hand, by time he's ready to fight, will be crisp.
"I just don't think it's a smart fight for Ian Garry right this second. Like I said, maybe one day he'll be a titleholder and I'll be a BMF holder, and we can clash it up for big dollars or something like that."
Ian Garry is 11-0 in his mixed martial career, including four-straight wins inside the Octagon. He'll look to make it a dozen W's on May 13 when he squares off with Daniel Rodriguez at a UFC Fight Night card in North Carolina.
Kevin Holland Could Make Another Quick Turnaround
Despite being less than a week removed from his win over Santiago Ponzinibbio, Kevin Holland is ready to get back inside the cage. 'Trailblazer' suggested he could return as early as May, noting that a clash with The Ultimate Fighter 15 winner Michael Chiesa could be on the horizon.
"I think May would be really quick, but I think that I would be rightfully so ready for a Chiesa fight if he wanted to step in there in May," Holland told MMA Junkie Radio. "If not, we could do it after May, or whoever they have lined up for me, whenever they want me to go. It really doesn't matter. If I get to go soon, awesome. If not, I could wait until slightly after July."
"… Chiesa was just hot on the mind because he had a chance to fight on the card, didn't get a chance to fight on the card. I never know what another man's making, I never know what another man's doing, I never know if another man has plans with his money that he's potentially about to make, but I can at least offer a man a chance to get his show money by whooping his f*cking ass. So, that's the least I can do."
Would you like to see Kevin Holland share the Octagon with Michael Chiesa next?