Since its inaugural card in September 2011, ONE Championship has staged over 80 live events and has visited 11 different countries, including United Arab Emirates, China, Chinese Taipei, the Philippines, Myanmar, Thailand and Cambodia.
Two months ago, ONE Championship dropped a bombshell as it announced plans for a record 30 live events in 2019, venturing into new markets such as Japan, South Korea and Vietnam.
The prominent ONE Championship cage will finally land in the Japanese capital of Tokyo on 31 March next year, and it is also scheduled to return later in the year on 11 October.
In addition to two shows in Japan, ONE Championship is scheduled to visit Vietnam for the first time to host an event in Ho Chi Minh City on 6 September and break new ground in Seoul, South Korea on 20 December.
"We made a lot of groundbreaking moments in 2018, but it doesn't stop there. 2019 is already shaping up to be an amazing year for us. We still have a lot of great stuff planned for the coming year. Definitely, we are not resting on our laurels," ONE Championship head honcho Chatri Sityodtong stated.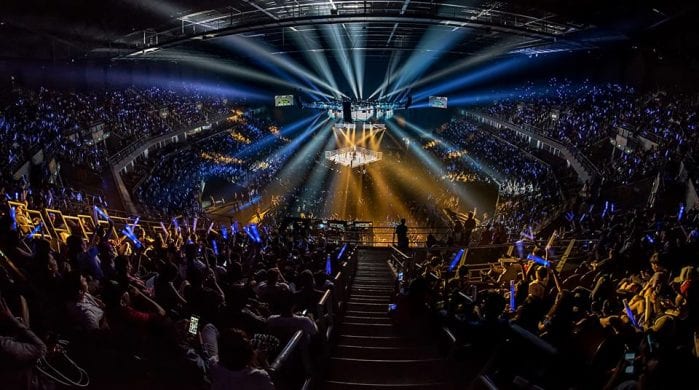 Over the past few years, ONE Championship has firmly established its roots in the East where it has enjoyed immense success.
But more importantly, the organization has cemented its place among the world's best martial arts offerings, creating a global duopoly with its Western counterparts.
The martial arts scene in Asia today is synonymous with ONE Championship as one of the company's missions is to make the sport a part of the daily fabric of society in the region.
ONE Championship has taken martial arts in Asia into greater heights, broadcasting to over 1.7-billion potential viewers across 138 countries around the world.
Due to the incredible groundwork by ONE Championship, the number of martial arts fans from all across Asia has multiplied exponentially, especially over the past three years.
In line with this, ONE Championship has seen incredible growth rates in both television viewership and social media engagement, which are a testament to the rapid rise of the promotion in worldwide households and the sport of martial arts as a whole.
ONE Championship's massive reach was most evident during its ONE: KINGDOM OF HEROES show in Bangkok, Thailand last 6 October, drawing over 25 million viewers to set a record-breaking peak TV ratings share of 58.5 percent according to the data from Nielsen.
Aside from housing the best and brightest athletes from across the globe like Bibiano Fernandes, Ben Askren, Renzo Gracie, Brandon Vera and Shinya Aoki, ONE Championship has also been pivotal in the development of local and homegrown talents like the Philippines' Eduard Folayang, Singapore's Angela Lee and Myanmar's Aung La N Sang.
After securing an investment of US$166 million from Sequoia Capital to raise its capital base to US$250 million a week ago, it puts ONE Championship at a place of power and great influence in Asia.
In addition, the promotion is positioned for more exposure globally as it seeks to acquire marquee talents available in the free agent market
In 2018, ONE Championship boasts roster 450 athletes, featuring 94 world champions from across different disciplines of martial arts.
On Tuesday, 16 October, ONE Championship made headlines once more as it publicly confirmed the signing of international mixed martial arts superstar Eddie Alvarez into a multi-bout contract.
On a global conference call for the upcoming ONE: HEART OF THE LION event on 9 November in Singapore, Sityodtong confirmed that the acquisition of Alvarez is just the beginning as the company will continue to draw more notable names from the international martial arts circuit.
"We have the largest collection of world champions from martial arts, globally," he stated. "Eddie is the first of our big signings. I think you will be surprised by announcements coming in the future."
At the moment, ONE Championship is one of only two martial arts companies in the world with valuations in the US$1 billion-plus range.
Furthermore, reliable sources within the organization confirm that ONE Championship is on pace to exceed USD $100 million in revenue in the near future.
Given the company's exponential growth, there also seems to be no signs of slowing down for ONE Championship.
"We're absolutely packing stadiums. We are filling thousand-seater arenas with passionate martial arts fans. We have the support of local governments, most importantly, the support of our fans. We have the most fantastic sponsors and partners on board that believe in what we're doing, that believe in our vision," Sityodtong concluded.
The post ONE Championship Ventures Into New Territories In 2019 To Expand Global Reach appeared first on LowKickMMA.com.