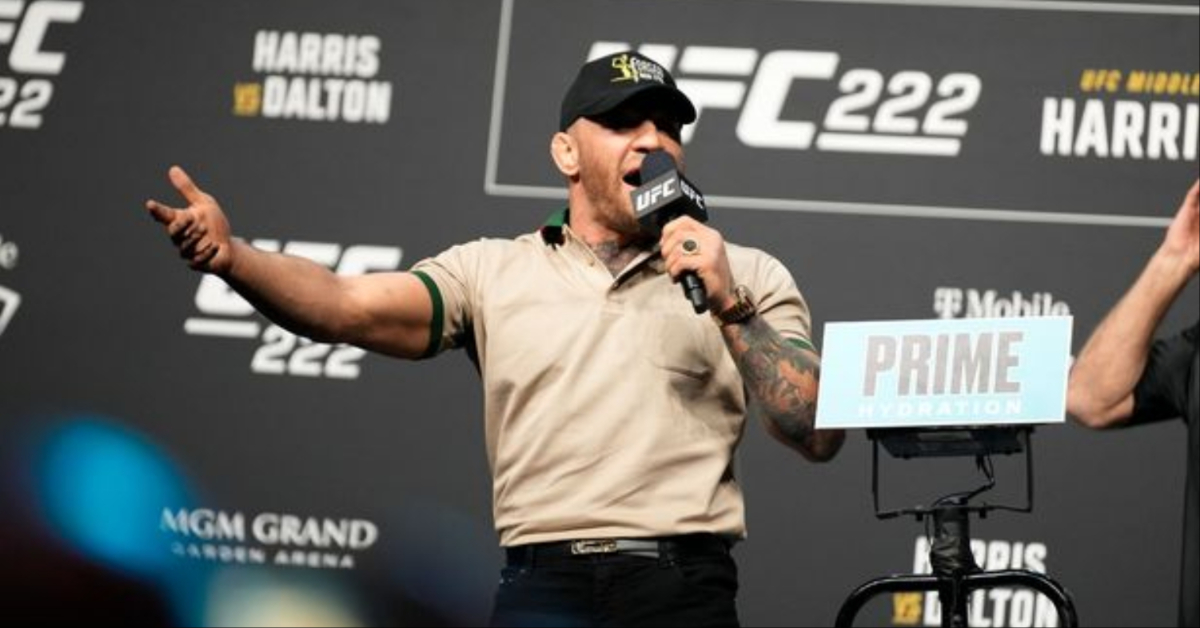 In rather cryptic fashion, it appears former two-weight UFC champion, Conor McGregor has provided an update on his return to the organization, claiming he is "in the pool" – a potential nod to his return to the USADA testing-pool.
McGregor, a former undisputed lightweight and featherweight champion under the banner of the UFC, most recently headlined UFC 264 back in July 2021 against former interim champion, Dustin Poirier, suffering a fractured left tibia and fibula in an opening round doctor's stoppage TKO loss.
Earlier this year, the Dubliner's expected Octagon comeback was confirmed by the organization, with the former duel-weight champion serving as an opposing coach on The Ultimate Fighter 31 against lightweight contender, Michael Chandler – ahead of an end-of-season showdown.
While an official date, location, or event for the expected welterweight clash between McGregor and Chandler has yet to be determined at the time of publication, the former has tweeted a rather cryptic message, alluding to the potential confirmation of a date for his Octagon return.
"Stay Ready for the date," Conor McGregor tweeted.
Furthermore, over the weekend, McGregor posted several pictures of a swimming pool he appeared to be standing by – with the caption, "We are in the pool! Happy Easter everybody."
A significant hurdle for McGregor to scale in order to make a return to the UFC comes in the form of his return to the USADA testing pool.
The Crumlin striker has yet to be tested by the anti-doping agency since the third quarter of 20121, providing a total of 16 test samples that year. In both 2022, and then this year, Conor McGregor has yet to submit any test samples to the United States Anti-Doping Agency at the time of publication. 
Michael Chandler predicts dominant win over Conor McGregor
Over the course of the weekend, whilst viewing UFC 287 — impending opponent, Chandler claimed he would beat McGregor "within an inch of his life" in his latest prediction.