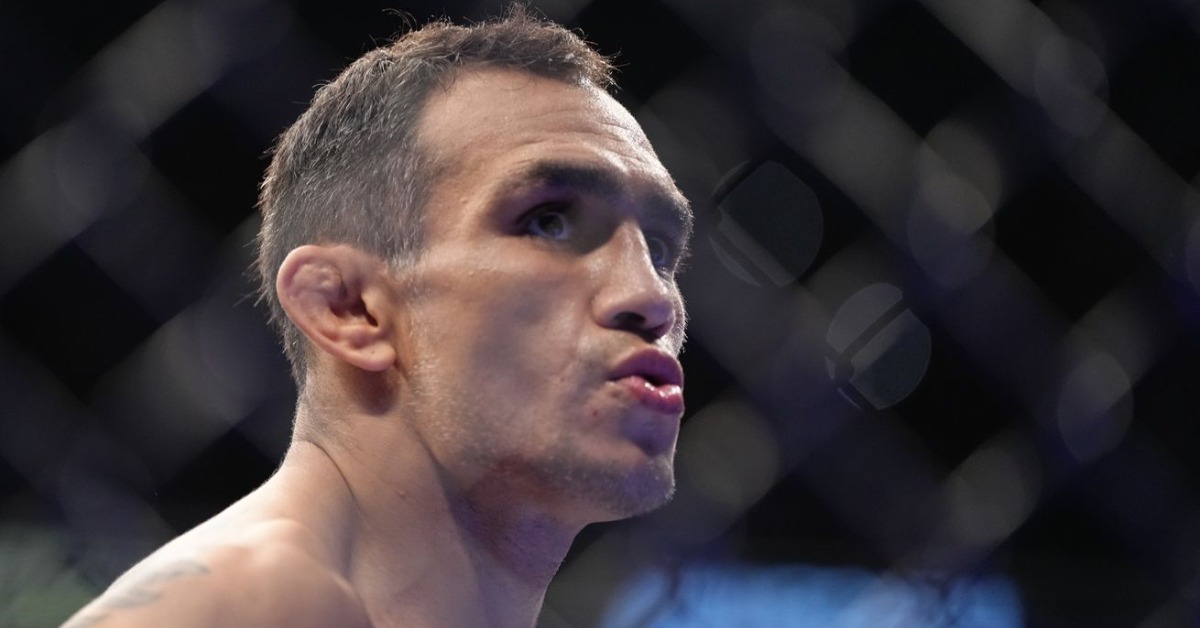 Former interim lightweight champion, Tony Ferguson has claimed he's "not even close to be being done" with mixed martial arts, amid calls for the Oxnard veteran to consider retiring from active competition in the wake of a worrying six-fight losing skid.
Ferguson, a former interim lightweight titleholder under the promotion's banner, is slated to make his second Octagon walk of the year at UFC 296 in December, taking on the polarizing contender, Paddy Pimblett in a main card clash.
Last time out, Ferguson slumped to 0-6 in as many fights since 2020, dropping a third round arm-triangle submission loss to Bobby Green in a one-sided defeat at UFC 291 in July in Salt Lake City.
Tony Ferguson once again shuts down calls for him to retire from MMA
And despite calls for The Ultimate Fighter victor to consider calling time on his career should he lose – or even emerge with a victory against Pimblett, Ferguson insists he once more has no plans to hang up his storied gloves.
"I have nothing against the kid," Tony Ferguson told ESPN. "Patrick (Pimblett) seems like a pretty legit dude. He gets pretty big, his standup is okay, but his ground game is a lot better. I love fighting internationals, it's cool, I love it."
"I have sh*t to do," Tony Ferguson explained. "I've been competing for 35 years. I'm not even close to being done. What it's going to take is a great team that got me to my championship belt, my interim belt. I had a great team. But holding on to certain things car sometimes be very detrimental to yourself, which sometimes you just got to let go and hold onto the things that hold onto you very tight. And that goes faith, family, and friends." 
Can Tony Ferguson snap his six-fight losing run at UFC 296?