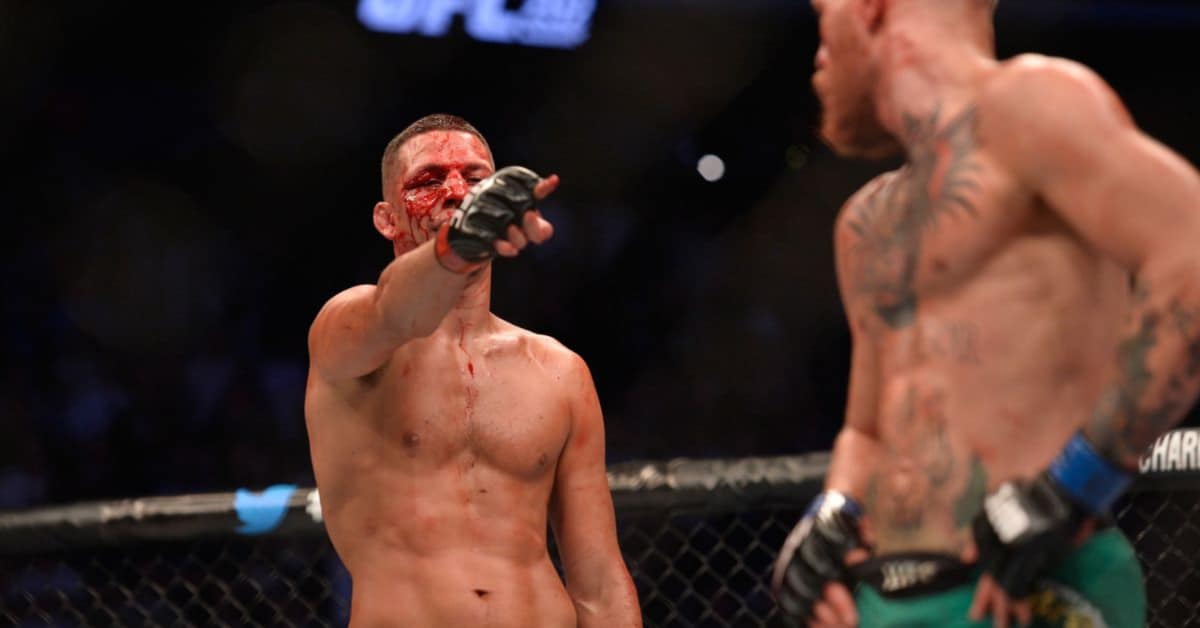 The infamous former UFC superstar Nate Diaz was quick to shrug off Mike Tyson's compliment Conor McGregor's boxing venture recently.
On a recent episode of Hotboxin' With Mike Tyson, the former heavyweight sensation praised McGregor for what he achieved in his mega-fight with Floyd Mayweather.
"Conor McGregor never really had a boxing match in his life right? Never really had a boxing match. He went ten rounds with the greatest fighter in the last 100 years of boxing."
Tyson said that regardless of the end result, fans need to remember that not only did he face an elite boxer, but perhaps one of the greatest fighters we've ever seen.
"He went ten rounds, scored punches on the greatest fighter in the last 100 years. Look what he had to fight against. Look what he did when he fought against it."
Not long after videos of Tyson's praise circulated social media, Nate Diaz did not hesitate in reminding the world what he pulled off at UFC 196.
The last time the two traded blows in a cage may have been nearly seven years ago, but they certainly have not shied away from insulting each other on social media any chance they get.
A trilogy between the superstars to settle their even score has been rumoured and demanded by fans for years, but since both fighters have returned on numerous occasions and once again departed, the chances of a trilogy continue to fade.
As McGregor carries on filming The Ultimate Fighter 31 in Las Vegas, Dana White says that an announcement for a matchup against Michael Chandler is inevitable.
It is unknown exactly how healthy McGregor's leg is following his surgery as a result of the gruesome injury he faced in his trilogy with Dustin Poirier.
As for Nate Diaz, his last fight was as recent as September of 2022 against Tony Ferguson. 
His victory against 'El Cucuy' was the final fight of his UFC contract, following a 15 year reign in the promotion's roster.
Diaz has jawed back and forth with numerous fighters online, but it seems his most likely destination will end up in a boxing ring, with his interest following a big payday.
If Nate Diaz and Conor McGregor fought in the Octagon one last time, who would come out victorious?