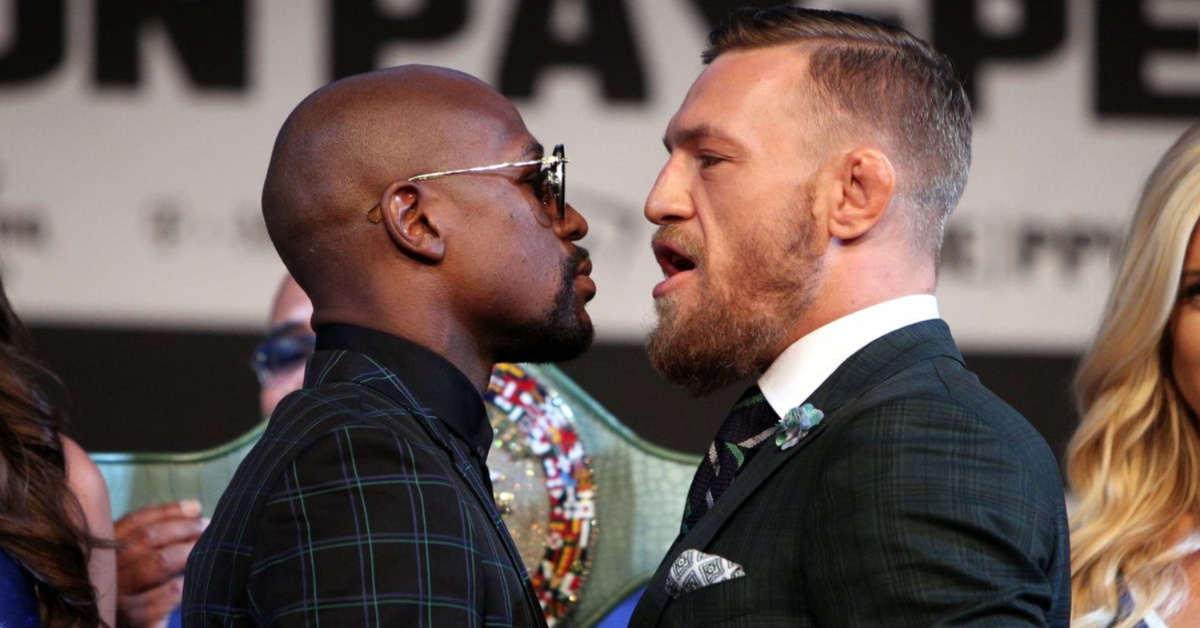 Former two-weight UFC champion, Conor McGregor claims that with sufficient adjustments, he could stop former boxing world champion, Floyd Mayweather in a potential future boxing rematch – claiming he was "playing ping pong" with the latter's head in their first pairing.
McGregor, a former undisputed lightweight and featherweight champion under the banner of the UFC, made his professional boxing debut back in August 2017 in a lucrative outing against former world champion, Mayweather, eventually succumbing to a tenth round standing TKO loss.
Conor McGregor claims he would defeat Floyd Mayweather in a potential rematch
Linked with a slew of potential hybrid rules and exhibition matchups with Mayweather in a rematch with the Michigan native, Conor McGregor claims if the two were to share the squared-circle again, he would finish the now 46-year-old.
"Round 9, I was playing ping pong with this guy's (Floyd Mayweather) head in there at many times in this fight," Conor McGregor tweeted, accompanied by footage of his fight against Mayweather. "If you don't think there is some real nice adjustments that can be made and implemented in a second fight, to get the job finished, you're silly." 
Furthermore, Mayweather's representative, Leonard Ellerbe recently claimed that he would be open to working with former duel-weight champion, McGregor in the future.
Slated to feature in another exhibition boxing match later this year, former world champion, Mayweather is set to draw mixed martial arts professional and John Gotti III – the grandson of former Gambino crime family leader, John Gotti.
As for McGregor, the 34-year-old striker is expected to make his Octagon return later this year in a welterweight fight against UFC lightweight contender, Michael Chandler.
McGregor has been sidelined since suffering a fractured left tibia and fibula in a first round doctor's stoppage TKO loss to Dustin Poirier at UFC 264 back in July 2021.